Pet-Friendly Policy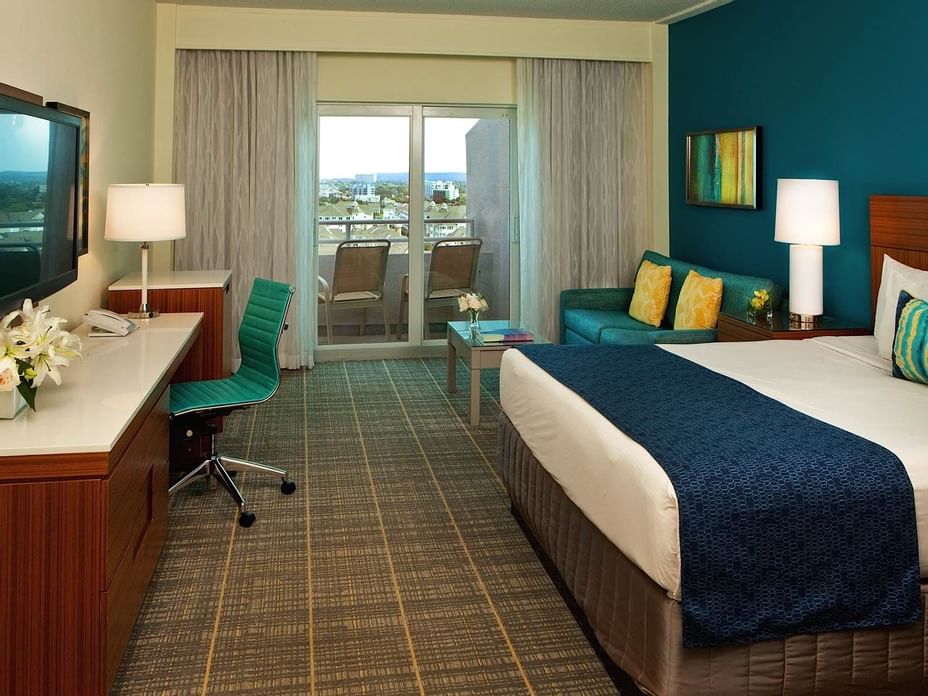 ​Pets: Pet friendly guestrooms are located on our 2nd floor Mezzanine level. Pet rooms are limited in number and are restricted to Standard Two Queen Guestrooms ONLY. Due to this, you must inform the hotel in advance if you are bringing a pet. There is a maximum of 2 pets per designated guestroom and are not to exceed a maximum of 80lbs combined. The hotel will charge a $150.00++ non-refundable service fee per stay for guests with pets (excluding service animals). This fee will offset the additional cleaning expense incurred. Pets may not be left unattended in the hotel room. Housekeeping may not service rooms with unattended pets. Pets are not allowed in any food or beverage service area, and must be kept on a leash in public areas. Please provide your cell phone number at check in, and be sure to clean up after your pet.
Pets are not allowed in the pool area. They are allowed at the Tiki Bar.
Pets are allowed on the boardwalk year round and on the beach Oct 1st - April 30th.
*Management reserves the right to refuse service to any guest who does not comply with the pet friendly policies at Ocean Place Resort & Spa.
Service Animals: Ocean Place Resort & Spa abides by the rules and regulations with regards to trained service animals. The laws under ADA only extends to animals that are individually trained to perform a task for the benefit of an individual with a disability. Due to this distinction, emotional support animals are not protected by the laws that govern service animals.
*fee subject to change