Welcome to Ocean Place Resort
Beachfront Luxury in Long Branch, NJ
Ocean Place Resort & Spa exudes a unique and relaxed atmosphere with a touch of modern luxe sophistication. Overlooking a magnificent stretch of beach in Long Branch, we are truly a gem among NJ beachfront hotels. Indulge in our full service spa, voted the "Best in NJ." Come discover the approachable luxury of New Jersey's only full-service resort positioned directly on the beach.
At Ocean Place, nothing comes between you and an unforgettable Jersey Shore beach vacation. Enjoy dazzling Atlantic Ocean views along our 530 feet of uninterrupted beachfront access. Enjoy crisp sea breezes from any of our 258 guestrooms and suites (With select Pet-Friendly Rooms on our 2nd Floor), nearly all of which offer a beautiful ocean view from a private balcony. Located 50 miles south of New York City and 70 miles east of Philadelphia our location makes getting to a beach front resort with anyone's reach.
A Year Round Destination
Ocean Place offers each guest access to a host of property amenities, from a beautiful 14,000-square-foot luxury spa, indoor pool, the Seaview Restaurant and Lounge, and 95,000 square feet of versatile indoor and outdoor event space. Enjoy our outdoor pool on our Mezzanine Level and have a perfect view of the ocean while you lounge. Take a morning jog along the coast as the sun rises.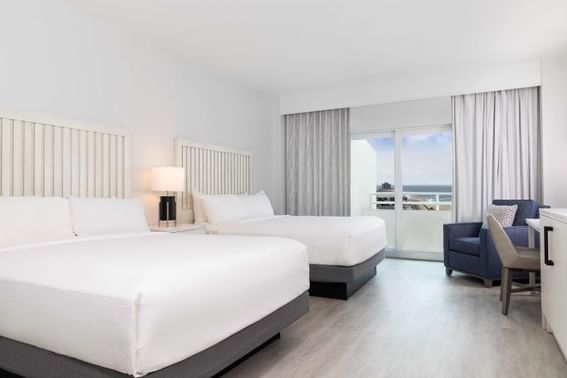 Each guestroom has a private balcony and sliding glass door to eliminate the boundaries between you and the ocean. Modern amenities, ample workspace and our year-round resort...
Discover Rooms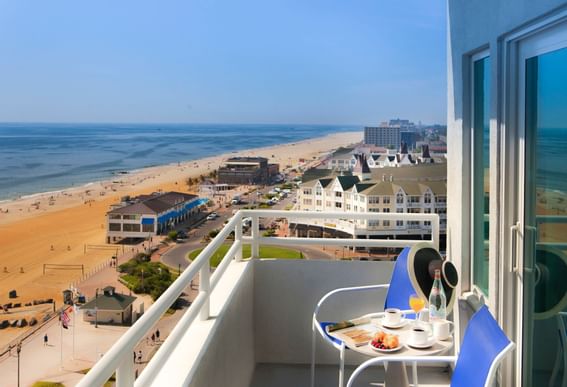 Ocean View Guestrooms at our NJ beach hotel feature uninterrupted Atlantic Ocean views and private balconies. Chic, contemporary and spacious, these accommodations...
Discover Views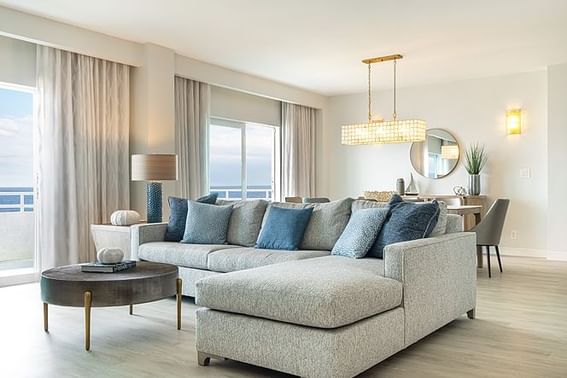 Designed for families and groups, the Suites at our Long Branch NJ hotel feature airy, open concept spaces, separate bedrooms and living rooms and kitchenettes.
Discover Suites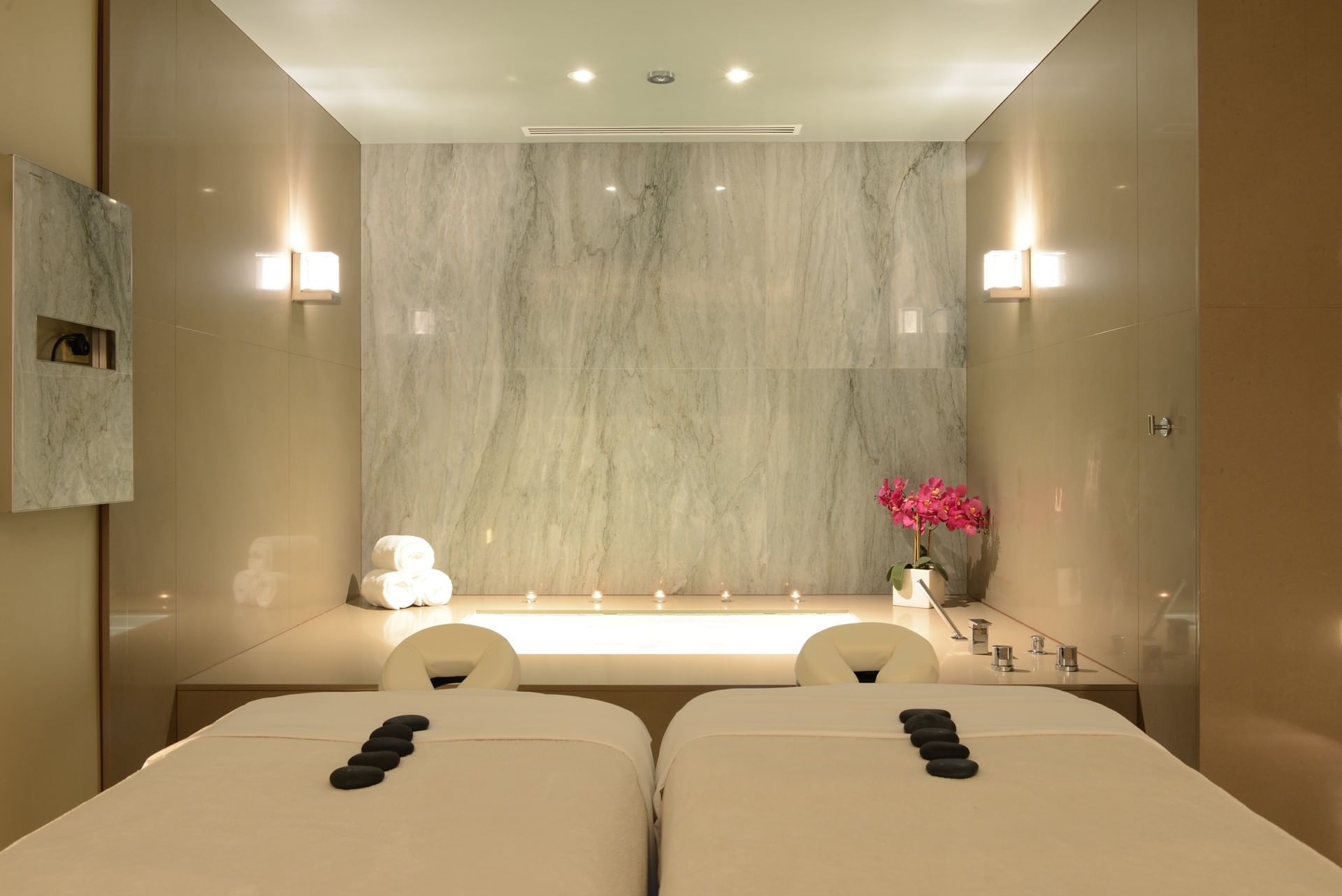 The Spa at Ocean Place
Ocean Place Spa & Salon
To book appointments or purchase Gift Certificates, please call 1-800-411-6493 and select #3 for the Spa.
The Spa & Salon at Ocean Place is an indulgent sanctuary designed to help you achieve the ultimate in health and well-being. One of the twelve private treatment rooms includes the most stunning, oceanfront views of the Atlantic Ocean. Herbal soaking tubs complete many of our private treatment rooms for the most indulgent, relaxing retreat. Paired with professional hair, skin and nail services, you will end the day feeling completely relaxed and refreshed. 
Discover The Spa
Restaurants & Bars
Meet "Your Chef"
Executive Chef Robert (Bob) Dick
Chef Bob has always loved the culinary arts – a natural gift and talent, developed over many years of hard work, dedication, and most of all, passion. Throughout his career, Chef Bob has been very fortunate to have worked and learned from many of the finest chefs in the culinary world. These experiences have built him into the Executive Chef he is proud to introduce to you today.
Chef Bob was the owner and chef to one of New Jersey's finest seafood restaurants, Dick's Dock Restaurant in Metuchen. For 13 years, Chef Bob created cuisine that delighted and inspired – earning him a place as one of the top 10 seafood chefs in the state, after competing in the New Jersey Seafood Challenge.
Hotels and resorts were his next big adventure in the culinary world, creating the finest food experiences for clients like the NY Giants, large political events, movie premieres and much more.
Whether preparing for one guest or one thousand, Chef Bob's attention to detail drives his professional success as a true culinarian.
Always excited about the goodness of nutrition, flavor, and presentation, Chef Bob found a wonderful outlet to support his community through volunteering with the ARC Program "Learning for Life". Through this program, Chef Bob taught young autistic adults to importance of nutrition and eating wholesome foods. His cooking classes were designed to not only teach the skills needed to create healthy and nutritious meals, but to build confidence in their own abilities to be self-reliant in the kitchen.
Chef Bob has also volunteered with several other programs in New Jersey, serving those that are homeless warm meals with kindness and respect.
Ocean Place Resort & Spa is proud to have Chef Bob head our fine culinary team.
Join us, oceanside, for an unforgettable meal. Chef recommends the Stuffed Fillet or mouth watering Blackened Prime Rib.
Bon Appetit!